DC-DC Optimizers for
Solar & Energy Storage
Like No Other!
Repower Aged Solar plants
Combine Solar + Storage
Build Better Microgrids
Increase Energy Yield
Charge Electrical Vehicles
Improve System Safety
Optimize Use of Battery Storage
Augment Existing Battery Energy Storage Systems
Full Galvanic Isolation
And so much more....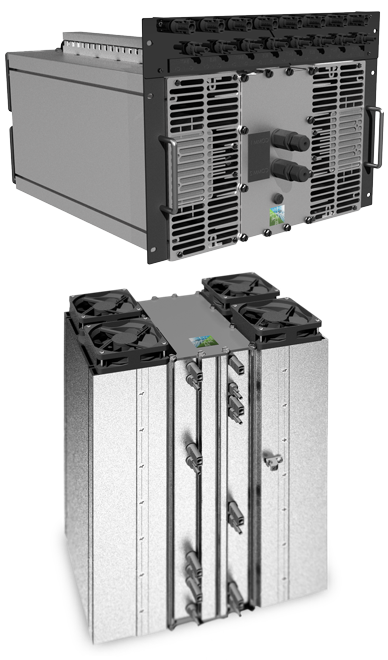 Unique, Flexible Solutions
for Integrating
Solar and Storage

Extend the Life and
Improve the Performance of Your
Existing PV Assets with
Alencon's Repowering Solutions

Think Inside
The (BOSS) Box
Get the Best of Both Worlds!
The Granularity and Ease of Maintenance of a
Rack Level DC:DC with the Convenience of
Design and Deployment of a Centralized Unit

SPOT On!
The industry's most powerful PV String Level, DC-DC Optimizer for Addressing the Following Applications:
DC Coupling of Solar + Storage
Repowering Aged PV Plants
Facilitating Replacement of Failed Inverters
Building Better Microgrids


Use Alencon DC-DC Optimizers to
Build More Efficient and Cost Effective
Microgrids with Solar and Storage

Alencon's Patented
10 MW Central Inverter
Solution:
Better Perfomance,
Lower Cost

Detect Harmful ARC and Ground Faults
In Your Solar Array and
Rapidly Disconnect PV Strings
with Alencon's GARD

Use Alencon's PV-IoT™ to
Monitor and Control
Your Solar Plant
At the String Level


Galvanically Isolated
DC-DC Optimizers for
High Voltage
Electrical Vehicle Applications
About Alencon Systems – Passionate About Power
At Alencon Systems, we are passionate about power. We were founded by world leading power electronics experts who wanted to apply their unique level of knowledge and experience to help alternative energy become even more cost competitive with other forms of generation.
It is our mission to help commercial, industrial and utility-scale power producers generate cleaner power through the incorporation of technolgies like solar, battery energy storage and electric vehicles. Our unique, utility scale DC to DC optimizers and central inverters allow more energy to be harvested while driving down the overall deployment cost for technologies that will help in the deployment of cleaner sources of power.
If you have any questions, need additional information, or wish to provide feedback,
please email us using the form below.