Commercial and Utility Scale
DC-DC Optimizers for
Solar & Storage Applications
Repower Aged PV plants
Combine Solar + Storage
Build Better Microgrids
Increase PV Yield
Optimize Use of Battery Storage
Full Galvanic Isolation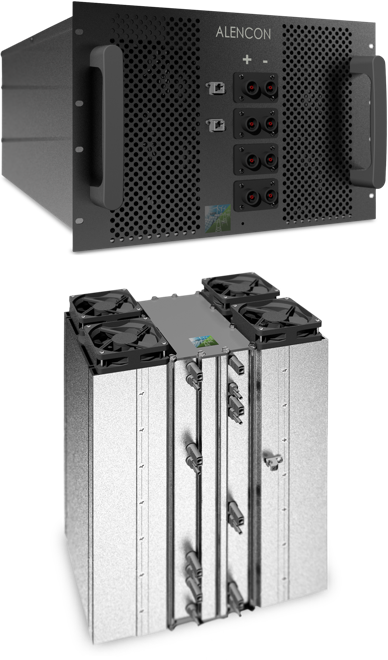 Unique, Flexible Solutions
for Integrating
Solar and Storage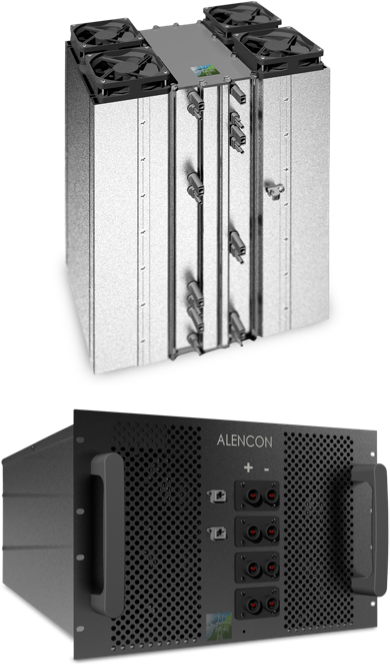 Extend the Life and
Improve the Performance of Your
Existing PV Assets with
Alencon's Repowering Solutions

Rack 'Em and
Stack 'Em
The Industry's First Galvanically Isolated Battery Rack Level, DC-DC Optimizer
Improve Battery Rack utilization
Reduce Fault Currents
Combine Ground PV with Floating Batteries
Variety of Form Factors for Flexible Deployment Options


SPOT On!
The industry's most powerful PV String Level, DC-DC Optimizer for Addressing the Following Applications:
DC Coupling of Solar + Storage
Repowering Aged PV Plants
Facilitating Replacement of Failed Inverters
Building Better Microgrids


Use Alencon DC-DC Optimizers to
Build More Efficient and Cost Effective
Microgrids with Solar and Storage

Alencon's Patented
10 MW Central Inverter
Solution:
Better Perfomance,
Lower Cost

Detect Harmful ARC and Ground Faults
In Your Solar Array and
Rapidly Disconnect PV Strings
with Alencon's GARD

Use Alencon's PV-IoT™ to
Monitor and Control
Your Solar Plant
At the String Level


Galvanically Isolated
DC-DC Optimizers for
High Voltage
Electrical Vehicle Applications
About Alencon Systems – Passionate About Power
At Alencon Systems, we are passionate about power. We were founded by world leading power electronics experts who wanted to apply their unique level of knowledge and experience to help alternative energy become even more cost competitive with other forms of generation.
It is our mission to help utility-scale solar operators harness more of the sun's energy and reduce the levelized cost of energy (LCOE) produced from a PV plant. Our unique, utility scale DC to DC optimizers and central inverters allow more energy to be harvested while driving down the overall Balance of Systems (BoS) cost of a utility scale solar installation. Our products feature the remarkable PV-IoT software platform called VIEWS that allows utility scale PV operators to achieve unprecedentedly granular monitoring and virtual reality display of a PV installation to assure all aspects of the system are running at peak efficiency. When used in combination, Alencon's DC-DC optimizers, central inverters and plant monitoring software deliver the utility-scale PV plant topology of tomorrow today.
If you have any questions, need additional information, or wish to provide feedback,
please email us using the form below.