Alencon Systems is pleased to announce the expansion of its customer support department along with the launch of the new Alencon Customer Portal. Alencon has expanded its factory-based customer support team to offer its customers the fastest and highest quality support for it DC:DC optimizer products. This expansion includes a dedicated customer support hotline staffed by skilled electrical engineers embedded within the Alencon engineering and manufacturing team in addition to the launch of the Alencon Customer Portal.
The Alencon Customer Portal is a secure, on-line portal which serves as a repository for mission critical, project specific information for users of Alencon's unique DC:DC power electronics devices. Alencon customers receive their own unique user name and password where they can access information such as updated product manuals and applications tech notes as well as data specific to the Alencon devices deployed at their various project sites. Each project site where Alencon products is deployed will have its own page within a customer's online "cabinet." Project specific information includes data such as device configuration files, firmware updates, warranty information and product service history among other key data.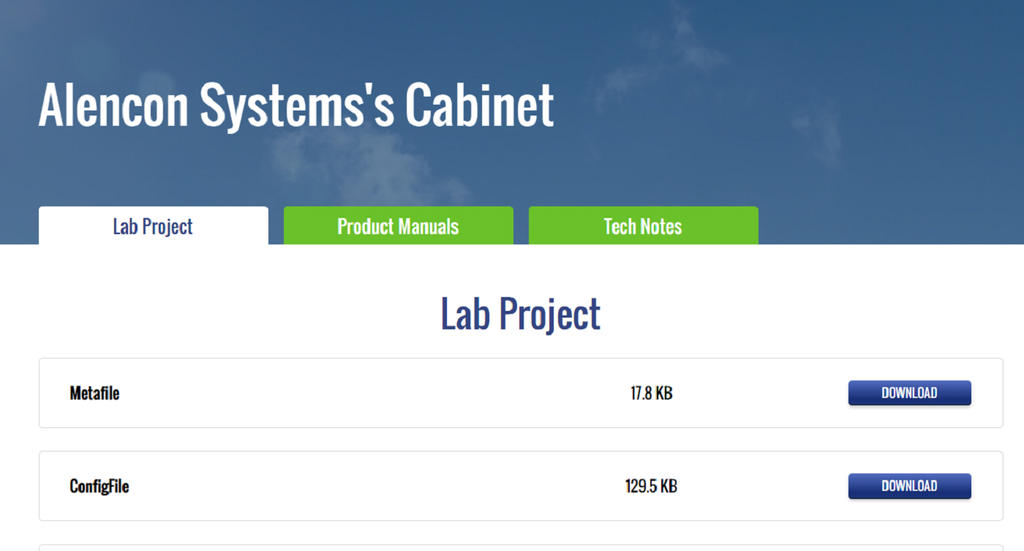 The image above shows a screen shot of the newly launched Alencon Customer Portal which includes an extensive amount of information on customer projects deployed with Alencon products, all in one convenient and secure location.
"The launch of the Alencon Customer Portal and the expansion of our factory based customer support team is indicative of Alencon's commitment to operational excellence and a cornerstone of our mission to become the world's leading supplier of high power, high voltage DC:DC converters," explains Alencon Systems President Hanan Fishman. "At Alencon, our aim is to be world class in every facet of our operations, from having market leading, innovative products to providing superior customer service after the purchase to assure our customers are achieving optimal results with our products."
About Alencon
Alencon's solutions for ALternative ENergy CONversion provide high modularity and scalability for systems from several megawatts to several-hundred megawatts. By helping to dramatically reduce balance of system costs, and increase power production through new inverter and energy harvesting technology, Alencon helps advance the state of the art and increase the financial viability of solar power. Headquartered in Hatboro, Pennsylvania, has been building PV power conversion hardware since 2009, drawing on the combined decades of power electronics experience of its engineering team.