PV Plant Retrofits
Get More from What You've Got!
PV plants performance can diminish over the years for a variety of reasons, from module degradation to a host of other causes. Alencon technology can help breathe new life into your PV plant by maximizing power output from your existing modules and decreasing line losses to your central inverter. Alencon's DC-DC optimizer solution represents a cost effective way to upgrade your existing PV plant to increase the amount of energy it is producing. Our DC-DC optimizers will provide you string-wise maximum power point tracking (MPPT) on up to four separate strings at once. This powerful functionality is particularly helpful when optimizing power across strings that may have degraded differently over time, have different power ratings or are even from different manufacturers. Additionally, our retrofit solution lets you step-up voltage to medium voltage DC (MVDC), so you'll be able to drastically reduce line losses and retain more of the energy you've harvested from your modules.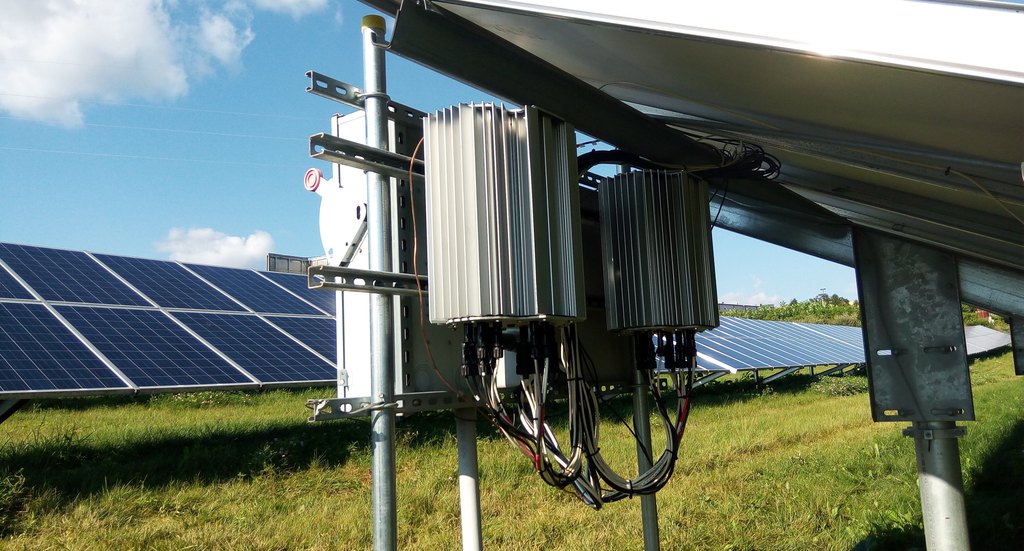 Our technology will allow you to step up voltage from lower voltage modules, which in addition to reducing losses can also help you get more out of your inverter. With our PV monitoring software you will be able to see, right away, where problems are happening so you'll know where to send maintenance crews in advance.
New PV Plants

More Energy, Lower Cost

If you're planning a new PV plant, you'll want to be sure spec out what Alencon has to offer. Our products are available either as DC-DC optimization sub-systems or as an entire centralized PV harvesting system. Whichever Alencon solution you choose, you are assured to improve the performance of your plant while reducing its overall cost.

Learn more

Solar + Storage

The Ultimate Solution for Deploying Safe, Cost-Effective DC-Coupled Solar + Storage Solutions

Alencon Systems provides you a wealth of unique, cost effective solutions for integrating DC-coupled storage into your next PV project or even to retrofit into an existing plant.

Learn more